House GOP leaders order Holder to cooperate on gun-running probe
By Stephen Dinan, Washington Times

House Republican leaders on Friday sent a letter to Attorney General Eric H. Holder Jr. demanding he comply with the GOP's official investigation into Obama administration gun-running operation Fast and Furious, which allowed hundreds of guns to be sneaked across the border to Mexican cartels...

Fast and Furious: Why Eric Holder Will Lose the Legal Fight
By Ken Klukowski, Breitbart.com

Federal courts could soon decide a fight between Congress and Attorney General Eric Holder on the Operation Fast and Furious gun-running scandal. If Republicans persevere, this is a battle that Holder should lose in what would be a humiliating defeat for President Barack Obama...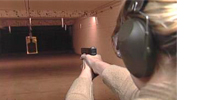 More women learning about guns, buying for protection
By Courtney Zieller, KSFY-TV ABC (SD)

More women throughout the United States are buying guns and learning how to use them. And we're finding that to be true in South Dakota. In fact, a 2011 Gallup Poll found that 43% of women say there's a gun in their home...

Louisiana Pro-Gun Constitutional Amendment Passes State Legislature
NRA-ILA

The Louisiana Senate has passed Senate Bill 303, a constitutional amendment protecting the right to keep and bear arms, by a 34 to 4 vote. This bill passed in the state House by a 77 to 22 vote last week and will now be placed on the ballot in November for voters to ratify...

Open Carry Becomes Law in Oklahoma
NRA-ILA

Governor Mary Fallin signed into law the Open Carry/Omnibus gun bill, Senate Bill 1733. Senate Bill 1733 is an omnibus firearm bill containing significant improvements to Oklahoma gun laws, including allowing concealed carry permit holders the choice of open carrying...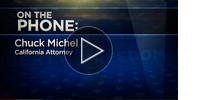 NRA Files Legal Brief In 2A Challenge To San Francisco Gun Control Laws
Cam and Company, NRA News

Attorneys for the National Rifle Association, the San Francisco Veteran Police Officers Association, and several San Francisco gun owners filed a Motion for Judgment on the Pleadings in their legal challenge to San Francisco's "locked-storage" law...

Senator Moran Leads Efforts Against U.N. Gun Ban Treaty
NRA-ILA

By now, every gun owner concerned about the future of our right to keep and bear arms is aware that the international gun eradication movement has been working for more than a decade to achieve a U.N. Arms Trade Treaty that would cover rifles, shotguns and handguns...